Major Highlights
PCB Design & PCB Fabrication
Design Simulation & Analysis
Components Procurement & PCB Assembly
Cable Harness & Unit Integration
Electronic Systems & sub systems
Turnkey Solutions
Value Added Services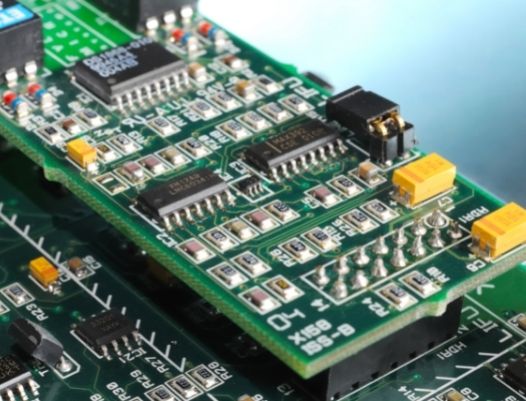 We, at Comprotech offer PCB Design Services as per IPC Standards. We work closely with our customers to meet their requirements we provide our expertise in schematic entry-level to PCB placement & routing, Gerber & final data base files generation.
PCB Designing – Single, Double & Multi-Layer (up to 40 layers) Boards

Rigid, Flex & Rigid-Flex Board Designs

High Speed, High Layer count Ultra High-density PCB layout design

Stack-Up Design & Power Planes Management

Impedance Controlled Routing with Length (Delay) Matching, Differential Shielded lines

PCB Layout Design with Micro Vias, Blind Vias, Buried Vias, and back drill

Designs with multiple Fine Pitch BGA of high pin count

3D Modelling of the PCB to assist in the Mechanical Enclosure design

Dedicated team for customer-specific or Standards compliant Library

Development and management, which include schematic symbols, PCB footprint, and 3D models

We offer MIL/Space/Industrial/Automotive/commercial & Customized Type IV PCB fabrication services.
CABLE HARNESS & UNIT INTEGRATION
We offer a wide range of cable harness solutions to our clients for various applications ranging from Missile Technology, Ground Defence & under Water Applications. We provide integrated solutions to all types of electronic products from embedded systems to discrete type of products.
Detonator Cable Harness
1SA1 & ISA2 Cable Harness
Shielded Test Patch Cables
Customized Patch Cables
EMI/EMC Test Patch Cables
RF Test Patch Cables
Unit Level Wiring & Integration
Test Jigs & Connectors Check Boxes wiring & Integration.
ELECTRONIC SYSTMES & SUB SYSTEMS
We offer services like PCB Design, Design Simulation & Analysis, PCB Fabrication, Electronic components, PCB Assembly, Unit Integration, Testing, and packaging for the Electronic Subsystems & Systems as per the needs. 
PCB Design & Analysis
PCB Fabrication & Assembly
Components Procurement
Unit Integration
QT/AT Testing
BGA Rework
Relay Wiring
Potting and Conformal Coating
Cable Harness.
Cost Reduction
Vendor Managed Inventory
End of Life Support
Tape & Reeling
Kitting
ROHS Compliance
Bar Code Labeling
ESD Packing
Special Certifications.